Astral Gemstones
Talk

0
2,879pages on
this wiki
Astral Gemstones are quest items needed for quest (Archetype)'s Path given by archetype trainer at level 40. The reward for completing this quest is additional ruby. Player needs to have Astral Illumination buff (ask the trainer to illuminate you) to see the stones. Illumination needs to be regained after the death of the character.
Spawn points of the gems are in all zones for levels 10+ and when character loots it she can get either the gem or Astral Gemstone Shard (vendor trash).
There are three different kinds of stones:
Astral Lapis Lazuli - 100 pieces needed
Astral Chrysolite - 80 pieces needed
Astral Topaz - 60 pieces needed
Astral Gems Locations
Edit
Spawn points for Astral Gems work very similar to Mystery Stones known from 'Antropologists' quests'. Every zone has several spawn circles and gems spawn on several spawning points within these circles. Player can see only one Astral Gem spawn in each circle. When she loots it, the gem spawns almost instantly on different place within that circle and is visible only for other players. Respawn time per circle is individual for each player - approximately 30 minutes.
Maps below show the spawn points, not the circles.
Igsh Military District:
Severny Steppe:

Igsh Gems Locations

Severny Steppe Gems Locations
ZIT Headquarters:
Dead Sea:

ZIT Gems Locations

Dead Sea Gems Locations
Wild Isles:
Asee-Teph:

Wild Isles Gems Locations

Asee-Teph Gems Locations
Eljune:
Coba Plateau:

Eljune Gems Locations

Coba Plateau Gems Locations
Coldberg:
Avilon:

Coldberg Gems Locations

<div style="width:14px; height:14px; position:absolute; left:

Expression error: Unexpected / operator.

px; top:

Expression error: Unexpected / operator.

px;">

Avilon Gems Locations

Zoom<div style="width:14px; height:14px; position:absolute; left:Expression error: Unexpected / operator.px; top:Expression error: Unexpected / operator.px;"></div><div class=text2 style="position:absolute; left:Expression error: Unexpected / operator.px; top:Expression error: Unexpected / operator.px;"></div> Full size

</div>
Dragon Ring:
Yazes Shard:

Dragon Ring Gems Locations

Yazes Shard Gems Locations
Nezebgrad:
Gipat:

Nezebgrad Gems Locations

Gipat Gems Locations
Kirah: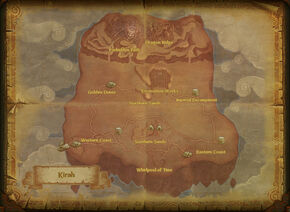 Kirah Gems Locations