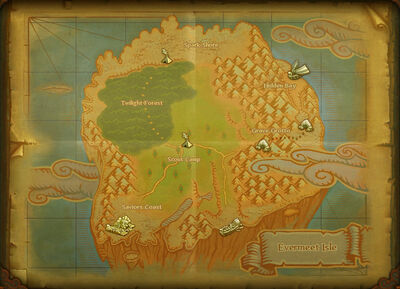 Evermeet Isle is the first area that League players visit when they finish the Clement's Tower tutorial instance. To leave the Isle and move on to
Novograd
, players must complete a quest chain, starting with
The Mysterious Stone
. The island holds many other mysteries as well...
Once they leave the island, they can never come back.
Notable Quest NPCs
Quests
Survivors' Quartermasters
Ad blocker interference detected!
Wikia is a free-to-use site that makes money from advertising. We have a modified experience for viewers using ad blockers

Wikia is not accessible if you've made further modifications. Remove the custom ad blocker rule(s) and the page will load as expected.